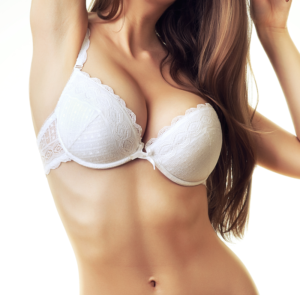 While considering a major cosmetic surgery procedure such as breast augmentation, a candidate should gather as much information as possible about the procedure and select the best surgeon for her needs. At the time of pre-op consultation, she will have a chance to ask questions and clear any concerns and apprehensions that she may have about the procedure or the surgeon's practice.
A fully informed candidate will feel more confident about the surgery and will be able to make better decisions. On their part, a dedicated surgeon will satisfy the patient's doubts and concerns and provide detailed answers to her questions.
Patients in Newport Beach, Orange County, CA, and surrounding communities have an opportunity to receive breast augmentation from board certified plastic surgeon Dr. Angela Champion.  
Questions about the Surgeon
Do you have a board certification in plastic surgery?

How long have you trained in the area of cosmetic surgery, and how much experience do you have in performing surgeries?

Have you previously performed a breast surgery procedure, and what is your success rate?

Which surgical venue would you suggest for my procedure?

Do you have an affiliation with one of the local hospitals?

In the event of an emergency, will your office be able to assist me?

Would you provide a revision surgery in case of a quick implant failure following the primary

plastic surgery

?
Questions about the Procedure
Will I make a fantastic candidate for breast augmentation?

Which surgical technique would more appropriate in my case?

What is the best implant type and size that I should choose?

Is there any way to make the surgical procedure less invasive?

Would you use general anesthesia or local anesthesia with sedation to perform my surgery?

Can you provide me with breast augmentation before and after images of other patients?
Questions about Recovery
How much pain and discomfort would be involved during recovery?

Are there any risks and complications that I should be aware of?

How much downtime would be involved following breast augmentation surgery, and should I hire help for aftercare?

When will you remove the drains and sutures?

Are there any measures I can take to make the recovery easier and faster?

How many days of leave should I apply for at my workplace?
Questions about the Costs
How much will it cost me to undergo breast augmentation surgery?

Does your quoted price include pre- and post-surgical costs?

Does it make a significant difference to the costs if the procedure is performed at a hospital instead of a surgery center?

Will you charge separately for any post-surgical visits I may be required to make?

If I combined breast augmentation with breast lift surgery, will the overall surgery become more cost-effective?

Can your office guide me about insurance and financing aspects?
Experienced cosmetic surgeon Dr. Champion receives patients from Newport Beach, Orange County, CA, and other cities in this part of California for breast augmentation.