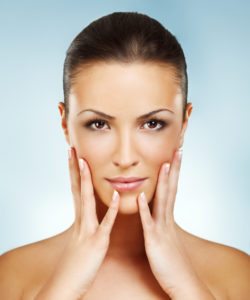 The price tag is one of the deciding factors for many people while considering an elective cosmetic procedure such as facelift. They usually have to pay out of pocket for such procedure, which makes it important to assess the cost-effectiveness of the surgery in view of the patient's budget.
At the time of pre-op consultation, the facelift surgeon will educate the patient on all aspects of the procedure, including its expected costs. Board certified plastic and reconstructive surgeon Dr. Angela Champion provides facelift and other cosmetic procedures to patients in Newport Beach, Orange County, CA, and surrounding communities across this part of The Golden State.
Extent of Surgery
Facelift surgery can be performed using the traditional technique as a comprehensive procedure, or as an endoscopic surgery involving small incisions. In a few cases, the patient may only require a partial facelift surgery. The costs can vary in each case, depending on the length and complexity of the procedure.
Facelift surgery is often performed in conjunction with a neck lift surgery to create more harmonious looking outcomes. If the patient has stubborn fat pockets in the neck, below the chin, or the mid-face area, facial and neck liposuction may be performed in addition to facelift.
Brow lift, eyelid lift or forehead lift are upper face procedures that may sometimes with combined with facelift. The costs will go up with additional procedures, but the overall cost-effectiveness of the procedure improves compared to a situation where each procedure is performed separately at different times.
Other Factors
The following factors will typically influence the cost of facelift surgery:
Surgeon's Fee
Board certified plastic surgeons typically invest in high quality standards and best practices, adopt innovative technology and techniques, pursue continuing education and follow the latest safety protocols. Their fee may be slightly higher than a less trained or less experienced surgeon, but for a major procedure such as facelift, such surgeons are usually the best choices.
Practice Location
Prime urban centers and main metropolitan areas generally have higher living costs compared to interior, smaller towns. Real estate costs, median household incomes, and local taxation will make an impact on the overall costs of the procedure at a particular location.
Anesthesia and Surgical Room Expenses
If facelift is performed using general anesthesia, it will involve the fee of an anesthesiologist or a nurse anesthetist. Their charges will vary according to their qualifications. The procedure may be performed at a hospital, an accredited surgery center, or a private surgical suite. The costs and benefits in each case will be different, and will impact the overall costs.
Insurance and Financing
Insurance coverage will mostly not be available for a cosmetic procedure such as facelift surgery. In exceptional cases, where it is performed as a reconstructive surgery after trauma, the insurance cover may be available.
In other situations, patients can exercise the option of getting the procedure financed in order to make the payment in convenient monthly installments and not full payment upfront. Board certified plastic and reconstructive surgeon Dr. Champion receives patients from Newport Beach, Orange County, CA, and nearby areas for facelift.

Experienced cosmetic surgeon Dr. Champion receives patients from Newport Beach, Orange County, CA, and other cities in this part of California for breast augmentation.