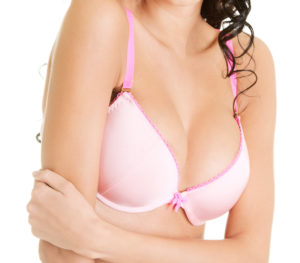 High success rates in breast augmentation cosmetic surgery have led to a growing number of women seeking this procedure in recent years. According to the ASPS figures, breast augmentation currently ranks as the number one cosmetic surgery procedure in the US. However, to ensure safe and desirable outcomes in this surgery, the most important aspect is choosing the right surgeon.
A fully trained and experienced surgeon with specific experience in breast procedures will usually be able to produce more satisfying outcomes. Secondly, the comfort level between the patient and surgeon will make an important difference because the patient will be required to share her cosmetic goals, health history, and lifestyle habits freely with the surgeon.
Board certified plastic surgeon Dr. Angela Champion provides breast augmentation to patients in Newport Beach, Orange County, CA, and other cities in the Southern California region.
Bridging the Gap
Dr. Champion, as a woman surgeon, bridges what is commonly called the 'gender gap' in the field of plastic surgery. Her unique perspective as a woman becomes particularly significant in female procedures such as breast augmentation surgery. She is able to completely empathize with the needs, desires and aspirations of her patients, and connect with their personal thought process.
She understands her patients primarily because she is a woman herself, and encourages them to make the best decision according to their needs. Breast augmentation procedure is a personal journey for a woman, and she should only choose a surgeon with whom she shares a positive rapport and develops a relationship of trust and open communication.
Dr. Champion's breast augmentation patients often acknowledge the role that their relationship with her plays in their personal satisfaction levels and their final cosmetic outcome. A rewarding patient-surgeon relationship can do wonders in creative and challenging procedures such as breast augmentation.
Selecting a Board Certified Plastic Surgeon
Dr. Champion is a board certified plastic surgeon by the American Board of Plastic Surgery (ABPS), which is the nation's premier board in its field. The ABPS has stringent selection standards for awarding certification, and only chooses surgeons who have received a minimum of three to five years of medical training, including at least two years dedicated specifically to training in plastic surgery.
She is also an active member of the American Society of Plastic Surgeons (ASPS) since 2007. This prestigious membership gives her an opportunity to stay ahead of the latest developments and advancements in the field of plastic surgery, and network with industry colleagues. She employs her constantly updated knowledge and skills to the benefit of her patients at her private practice.
Customization
Breast augmentation surgery involves key decisions with regard to the type and size of breast implants, the location of incisions, and the placement position of implants in the breast tissue. Dr. Champion will make these decisions in close consultation with the patient, and create a customized surgical plan that matches with the patient's unique needs.
Experienced cosmetic surgeon Dr. Champion receives patients from Newport Beach, Orange County, CA, and nearby areas for breast augmentation surgery and various other procedures.