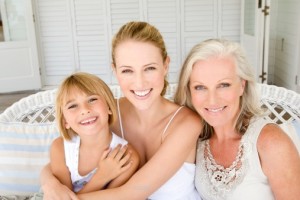 Believe it or not but there are trends in Plastic Surgery!! One year, the "must do" procedure may be a lip augmentation and then the next year it's cool sculpting and then the next year it's a Brazilian Butt Lift! As the seasons change, so do most trends, but there are some that have remained constant throughout the years…simply due to age. Here are the most popular procedures grouped by age:
In Our Teens:
As they graduate high school and start a new chapter in their lives, the timing is right for a little nose reshaping. College is exciting and intimidating at the same time, but with their new nose, they can start college without that extra self-conscious or insecure feeling.
In Our 20's:
Women's bodies are typically fully developed at this age and as we look in the mirror, we may desire a fuller chest to balance with our hips. Again, because appearance is so important at this age, a breast enhancement procedure can help boost confidence.
In Our 30's:
We start to notice our metabolism slowing down, so weight is harder to lose and fat starts to show up in different and unwanted areas! Liposuction is a popular procedure at this age for both men and women.
In Our 40's:
Aging has kicked in. We look in the mirror and notice the early signs of aging around our eyes. Where did that extra skin come from that has made it impossible to wear eyeliner anymore!?! Upper eyelid surgery is typically the "go to" procedure in our 40's because the recovery is quick and the results are very positive.
In Our 50's:
We are feeling like we are 40 but our faces seem to be falling!! How we feel doesn't match how we look when we look in the mirror. If you are looking for something a little more permanent than fillers to turn back the clock or if fillers have stopped doing the trick, a facelift is the next step.
Everyone ages differently. Everyone looks at themselves differently. You may not be "there" yet but when you are, look into your options and do your due diligence before jumping into anything. Plastic surgery will always be here…at any age!
To learn more about treatments and procedures by Board Certified Plastic & Reconstructive Surgeon Angela Champion, M.D. contact us at 949.640.4005. Taking new patients from in and around Newport Beach | Orange County CA.