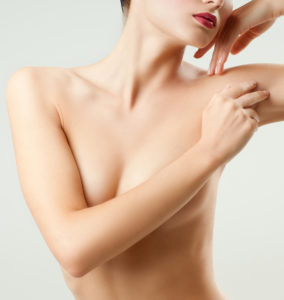 Women usually seek breast augmentation surgery for cosmetic purposes, whether to increase the size of naturally small breasts, correct the asymmetry between the breasts, or just to create a more voluptuous breast appearance. In some cases, breast augmentation may also be used as a part of breast reconstruction to restore breasts after a mastectomy.
Dr. Angela Champion is a board certified plastic and reconstructive surgeon providing breast augmentation and various other surgical and non-surgical aesthetic procedures. Dr. Champion will carefully assess the candidacy of a woman before recommending breast implant surgery. She provides this procedure to patients in Newport Beach, Orange County, CA, and surrounding communities.
Need for Breast Enlargement
To begin with, the surgeon would like to know why the patient wants to undergo breast augmentation surgery. The patient herself is the only person who can provide a correct answer to this question. The surgeon will be able to make the right recommendations based on the patient's feedback. Some of the reasons why women want to choose breast augmentation include:
To have a more feminine and appealing figure

To reverse breast volume loss after pregnancy or weight loss

To correct asymmetrical breasts

To make the breast size proportionate to other body features

To address birth related deformities in one or both breasts

To correct micromastia

To reconstruct one or both breasts after mastectomy

To enhance self-image and personal confidence
An ideal candidate will have a positive mindset, clear aesthetic priorities and realistic expectations from breast augmentation surgery. Board certified plastic and reconstructive surgeon Dr. Champion receives patients from Newport Beach, Orange County, CA, and nearby areas.
Health Pre-requisites
The candidate should be in fairly decent health at the time of breast augmentation surgery. To determine her health status, the surgeon will review her detailed medical history and previous surgeries if any, and assess the quality and elasticity of her breast skin. In a few cases, specialized mammograms may be ordered.
The patient should provide her health records and disclose all health related information transparently for her own safety. If she has a history of smoking, or has been using any prescription, or non-prescription medications, herbal supplements and vitamins, she should accurately inform the surgeon about it.
This will allow the surgeon to make an appropriate surgical plan and advise the necessary pre- and post-operative care instructions to the patient. The patient should ideally have a moderate and stable body weight. She should not be suffering from an untreated infection or have a bleeding tendency, and should not be currently pregnant or breastfeeding. The candidate should also be free from any cancerous or pre-cancerous breast tissue.
Minimum Age
Women above the age of 21 are eligible for silicone implants and ultra-cohesive form stable implants. In case of saline implants, the minimum age of the woman should be 18. These age limits have been imposed by the FDA. In exceptional situations, a woman below the age of 18 may undergo breast augmentation to treat congenital deformities or breast tissue injuries.
To learn more about treatments and procedures by Board Certified Plastic & Reconstructive Surgeon Angela Champion, M.D. contact us at 949.640.4005. Taking new patients from in and around Newport Beach | Orange County CA.