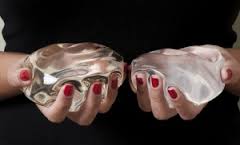 Silicone or saline?  High profile or Moderate profile?  It can be confusing so here is some information about implants that will hopefully be helpful in your decision making process.  Both are FDA approved and good implants.  Both can have a lifespan of 10-15-20 years or more but they are not lifelong devices.  With the expectation of living a long, healthy, happy life, you will most likely have another surgery at some point and switch them out due to reasons such as pregnancy, life changes or possibly implant deflation or rupture.
Deciding between silicone or saline breast augmentation can be difficult but shouldn't be something to lose sleep over.  If you are not quite sure about the new cohesive silicone gel implant even after your consultation, saline is definitely an acceptable choice.  They will both give you the desired result of enhancement which is typically the goal of a breast augmentation.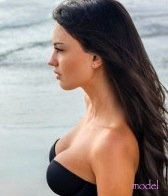 A saline implant is a silicone shell filled with saline water.  If it deflates, your breast will go flat and saline will absorb into your body.  A silicone implant is the same silicone shell filled with a cohesive gel so if it were to rupture, you will not notice a change in your breast size but may possibly feel a hardening of your breast.  If you are concerned after for example, a trauma, go see your surgeon and an MRI can be ordered to help determine if you do indeed have a rupture.  In both cases, you will need to have your implants replaced sooner than later.  One other important thing to consider, if you do not have a lot of your own breast tissue to help camouflage the implant, silicone gel may be a better choice because it does feel more like a real breast than the saline.
Depending on your expectations and chest measurements, your surgeon can help determine which profile would be best for you.  Size of implant can also be determined based on your expectations and what your body can realistically accommodate.  Your consultation with Dr. Champion is going to be very helpful in your decision making process, as implants are discussed in depth and you can also touch and feel them so you have a better understanding of what will be in your body.  Remember, whichever implant you decide on, they are both good implants and will give you fuller breasts that you can enjoy for years to come!
To learn more about treatments and procedures by Board Certified Plastic & Reconstructive Surgeon Angela Champion, M.D. contact us at 949.640.4005. Taking new patients from in and around Newport Beach | Orange County CA.