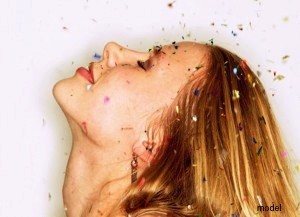 WOW!! Can you believe it is already 2016!?! We sure can't!! 2015 was a great year and we are expecting 2016 to be another fantastic year for everyone!! If you are like us, you have some RESOLUTIONS to make, but this year, how about we put a twist on it and make BEAUTY RESOLUTIONS!! Doesn't that sound like more fun than "Go to the gym" or "Eat less sugar" or "Quit drinking Diet Coke" or "Lose 10lbs"?? These are 5 simple resolutions, so they should be easy to keep and are good for you!! So…according to science, if you can keep doing these for 66 days, they will become a habit! YAY!! With all that said, why not give it try…you can only benefit from it with gorgeous skin in 2016!!
#1. Never skip sunscreen
#2. Exfoliate
#3. Cleanse your face no matter how tired you are
#4. Get your Beauty Sleep
#5. Toss your expired make-up & skincare products & update what you need
Simple right?? Here are a couple tips that we have found that makes it even easier…it's easiest to cleanse & exfoliate in the shower in the morning or night depending on when you shower and try getting to bed a half hour earlier each night until you can get at least 7 hours of sleep. CHEERS!!
To learn more about treatments and procedures by Board Certified Plastic & Reconstructive Surgeon Angela Champion, M.D. contact us at 949.640.4005. Taking new patients from in and around Newport Beach | Orange County CA.