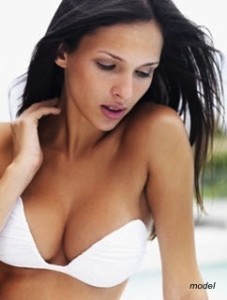 The American Society of Plastic Surgery (ASPS) recently released their 2014 stats stating that Breast Augmentation Reigns Supreme! But WHY? Why is it so popular? In 2014, there were approximately 286,254 breast augmentation procedures done making it the #1 cosmetic procedure in the US with nearly 1.7 million cosmetic procedures total. WOW!! A majority of women (86%) start researching breast enhancement as a result of feeling self-conscious for many reasons, some of them being because they are simply smaller than they would like, their breasts are asymmetric, they are deflated from having kids/weight loss/genetics or they feel droopy!
After having the procedure, only 13% felt self-conscious. That is a remarkable drop, wouldn't you say?? OK, just one more statistic, but you will love it. Did you know that 98% of women are satisfied with their breast augmentation results and on a scale of 1 to 10, gave it a perfect 10 reporting that their results met or exceeded their expectations? OUTSTANDING, right!?! We, as women, all have our own reasons for having a breast augmentation whether it's to return fullness & volume to where it was (or never was) or because we feel disproportionate and want our body to be more balanced. What's wrong with wanting to be happy & confident when we look in the mirror?! Nothing. Whatever your reason, Dr. Angela Champion is here to help answer any questions or concerns you may have and because she is a woman, she understands how we think & what we want.
To learn more about treatments and procedures by Board Certified Plastic & Reconstructive Surgeon Angela Champion, M.D. contact us at 949.640.4005. Taking new patients from in and around Newport Beach | Orange County CA.