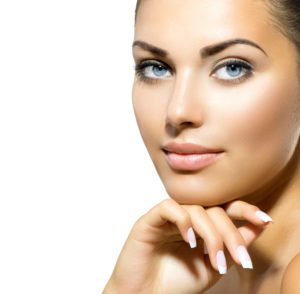 Dr. Angela Champion  is proud to serve patients at a dedicated private plastic surgery practice that is equipped to provide cutting edge cosmetic and reconstructive procedures, both surgical and non-surgical. Each patient of Dr. Champion's is assured of personalized care and attention. The practice combines the best principles of science and art to create safe, predictable and sustainable outcomes that meet or exceed the patient's aesthetic goals.
Dr. Champion closely engages with her patients during the pre-operative consultation and encourages them to share their innate aesthetic desires and concerns. She will address all their questions and work to achieve complete patient satisfaction in every procedure. Dr. Champion is a board certified plastic and reconstructive surgeon providing procedures for the breast, body and face to patients in Newport Beach, Orange County, CA, and surrounding locations.
Credentials
Dr. Angela Champion completed her internship in general surgery in 2002 at the University of Texas Medical Branch, Galveston, TX. From 2002 to 2007, she completed her residency in plastic and reconstructive surgery at the same university. Dr. Champion went on to complete an externship in aesthetic surgery with Dr. James M. Stuzin, Miami, FL and another externship in Microsurgery and Cancer Reconstruction at the prestigious M.D. Anderson Cancer Center, Houston, TX.
Dr. Champion stays abreast of the latest developments and innovations in the field of plastic surgery to deliver the best treatment options to her patients. She is a member of the American Society of Plastic Surgeons (ASPS) and an Associate Member of Orange County Society of Plastic Surgeons.
Customized Procedures
Dr. Champion believes that optimal outcomes in any surgical or non-surgical aesthetic procedure can be achieved when the surgeon customizes the procedure according to the unique needs of the patient. She will carefully evaluate the specific anatomical aspects of each patient and take into account their personal aesthetic goals and aspirations.
Based on these inputs, Dr. Champion will tailor the procedure to achieve results that closely meet or exceed the patient's expectations. This treatment approach allows her to achieve safer, less invasive and more natural looking results in every cosmetic procedure. Board certified plastic and reconstructive surgeon Dr. Champion receives patients from Newport Beach, Orange County, CA, and nearby areas.
Procedures
Dr. Champion's practice is equipped to provide a comprehensive range of surgical and non-surgical procedures for the breast, body, and face. She makes use of advanced surgical techniques and technology to perform a procedure in safe, proven, and effective manner. Some of the key procedures offered at Dr. Champion's practice for both women and men in various age groups include the following:
Face
Facelift
Eyelid Lift
Brow Lift
Ear Surgery
Breast
Breast Augmentation
Breast Reduction
Breast Lift
Breast Augmentation with Lift
Body Contouring
Liposuction
Tummy Tuck
Arm Lift
Non-Surgical Anti-aging Procedures
Botox
Radiesse
Juvederm
Skincare
Financing
Dr. Champion's practice offers assistance to patients in finding appropriate financing options if they want to pay for the procedure in convenient monthly installments. The practice accepts major credit cards, cashier's checks, and financing via Care Credit.
To learn more about treatments and procedures by Board Certified Plastic & Reconstructive Surgeon Angela Champion, M.D. contact us at (949) 617-1168. Taking new patients from in and around Newport Beach | Orange County CA.