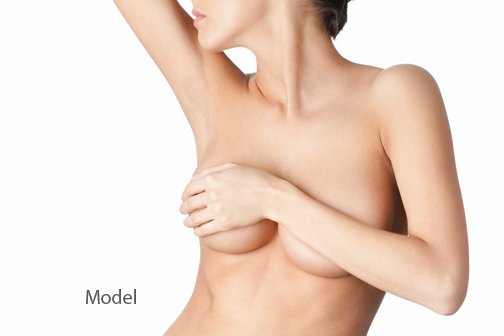 For most women, breasts are more than just a food source for their babies; they are a symbol of their femininity. Whether you not happy with their size or their shape, if you are not happy with your breasts, you may be feeling self conscious about them. There is a solution that could improve the size and shape of your breasts and restore your confidence: A breast augmentation.
While there are many surgeons who specialize in breast augmentation, it is essential that you choose the right one for your specific needs, just like you need to choose the right type of breast implant for you. Unfortunately, there are surgeons who are not as experienced as they claim, who have not received the proper training, and do not use the right techniques. Having such a surgeon perform your breast augmentation surgery could lead to disastrous and even life-threatening results.
How can you avoid choosing a sub-par surgeon to perform your breast augmentation and instead choose someone who is highly qualified? Here are some important tips that will help you find the best plastic surgeon for your specific needs and who will provide you with the results that you desire.
Only Use a Board Certified Surgeon
The first and most important thing to consider when choosing a plastic surgeon to perform your breast augmentation is to make sure that he or she is board certified by the American Board of Plastic Surgery. In order to become certified, surgeons are required to undergo at least three years of general surgery training and two years of plastic surgery training. They must also pass comprehensive written and oral exams, and they are required to adhere to a very strict code of medical ethics.
It is because of the rigorous training and experience that plastic surgeons must undergo in order to become board certified that makes them the best in their field. To find out if a surgeon you are considering using is certified by the American Board of Plastic Surgery, check on the American Society of Plastic Surgeons website to see if he or she is registered.
Understand that a Cosmetic Surgeon is Different than a Plastic Surgeon
Though these two titles are often interchanged, they are not the same. A board certified cosmetic surgeon can be any medical professional who specializes in surgery, including, ENTs, Dermatologists, and Ob-Gyns. With that said, would you want to have an Ob-gyn perform your breast augmentation? Make sure that you choose a surgeon who is board in plastic surgery.
Research the Surgeon's Record
It is vital to do a background check on the surgeon you are considering for your breast augmentation, or any surgery for that matter. Though a surgeon may be board certified, that doesn't necessarily mean that he has a clean record.
Investigate the surgeon's history. Have any medical malpractice suits been filed against him or her? Have any complaints been registered against the surgeon? If you find anything disconcerting on the surgeon's record, move to the next one. The last thing you want is to potentially have a botched job or be the next patient that files a medical malpractice suit against the surgeon.
Have a Full Consultation
Prior to selecting your surgeon, you should have an initial and full consultation with the person you are considering using. The consultation should be thorough. The surgeon should spend a significant amount of time explaining the details of the procedure. He or she should also welcome any questions and answer them. He or she should make you feel comfortable and give you peace of mind regarding any concerns that you might have. Your surgeon should be willing to meet with you at least one time, if not more, before the surgery to ensure that you fully understand the procedure.
Assess Before and After Photos
Before and after photos of past patients can give you a really good idea about how your surgery will turn out. Ask to see a collection of photos and take your time examining them. Ask the surgeon any questions that that are lingering in your mind about anything you see in the photographs.
A breast augmentation can have a huge impact on the way that you look and feel about yourself. You want to make sure that you choose the best man or woman for the job. In addition to these tips, you'll also want to make sure that you feel completely comfortable and confident in your board certified plastic surgeon to ensure the best results and the most positive experience.
To learn more about treatments and procedures by Board Certified Plastic & Reconstructive Surgeon Angela Champion, M.D. contact us at 949.640.4005. Taking new patients from in and around Newport Beach | Orange County CA.