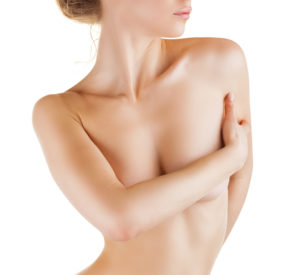 Breast augmentation implant plastic surgery is designed to increase the size and volume of breasts through surgical insertion of saline or silicone implants in the breast tissue. At the time of pre-op consultation, the surgeon will explain various aspects of the procedure, and may also present breast augmentation before and after photographs.
The first goal of a dedicated surgeon will be to educate the patient about all aspects of breast augmentation, and help them to make an informed decision. They may use before and after photographs to describe the potential effectiveness of the surgery. Board certified plastic and reconstructive surgeon Dr. Angela Champion provides breast augmentation to patients in Newport Beach, Orange County, CA, and surrounding communities.
What are Breast Augmentation Before and After Images?
Before and after images in case of breast augmentation implant plastic surgery refer to a set of pictures belonging to an earlier patient who has undergone the same procedure with a successful outcome. The pictures include images taken prior to the procedure and after the procedure at a time when the post-operative healing is completed and full effects of the surgery are clearly visible.
The breast surgeon will take care to ensure that the pictures are taken with the proper consent of the patient and presented before new patients in a discreet and appropriate manner. The patient's identity may be kept confidential as needed. The only purpose of this exercise is to utilize the before and after images as a visual tool to inform new patients about what breast augmentation can or cannot do for them.
Benefits
When a woman is considering breast enhancement, she may only have a vague understanding of how the procedure will improve her overall breast appearance, and whether it will meet her personal cosmetic goals. Some women may want to raise the breasts along with increasing their size, and may require breast lift as an additional surgery.
The type, size, and shape of implants, the location of incisions, and the placement position of implants are some of the choices that the patient will have to make in consultation with the surgeon. She will be in a better position to make these decisions when she has access to breast augmentation implant plastic surgery before and after photos.
What has altered this landscape is digital technology. They say a picture speaks a thousand words but a digital picture speaks twice as much. Now the ambiguity is gone, any female who signs up for breast implant procedure will know what they have signed up for since the pictures on the website have been so clear and vivid.
More on website pictures will be mentioned below but just to be clear digital technology has improved industry after industry and the plastic surgery industry is none different. Now patients can see exactly what to expect and know what they are signing up for when they sign on the dotted line.
Staying Realistic
An experienced surgeon will prefer to show breast augmentation before and after photos at the very first appointment so that the patient knows clearly what to expect and what not to expect from it. Patients with realistic expectations will usually be able to appreciate the results much better, and will feel more satisfied.
This simple exercise also mitigates the risk of any disappointment occurring for the patient at a later stage when it may be too late to reverse the decision. Board certified plastic and reconstructive surgeon Dr. Champion receives patients from Newport Beach, Orange County, CA, and nearby areas for breast augmentation.
Website Photos
The surgeon may choose to provide breast augmentation before and after photos on their practice website which can bring clarity to any potential patient and put away any doubt they may have. If the surgeon has an active social media presence, they can also disseminate these photos via Facebook, Google+, Pinterest, and Instagram social networks.
To learn more about treatments and procedures by Board Certified Plastic & Reconstructive Surgeon Angela Champion, M.D. contact us at 949.640.4005. Taking new patients from in and around Newport Beach | Orange County CA.